Curved lines that echo the natural surrounding and the river with large overhangs providing the interiors with shaded sunlight through floor-to-ceiling glazed walls: it's the new 17,200 sqm (188,000-square-feet) Hancher Auditorium at the University of Iowa, USA, design by Pelli Clarke Pelli Architects. The building, which sits on a hilltop overlooking the Iowa River, is the new home for Hancher, the renowned institution that since 1972 is recognised as one of the leading arts presenters in the States and for commissioning new works of dance and music.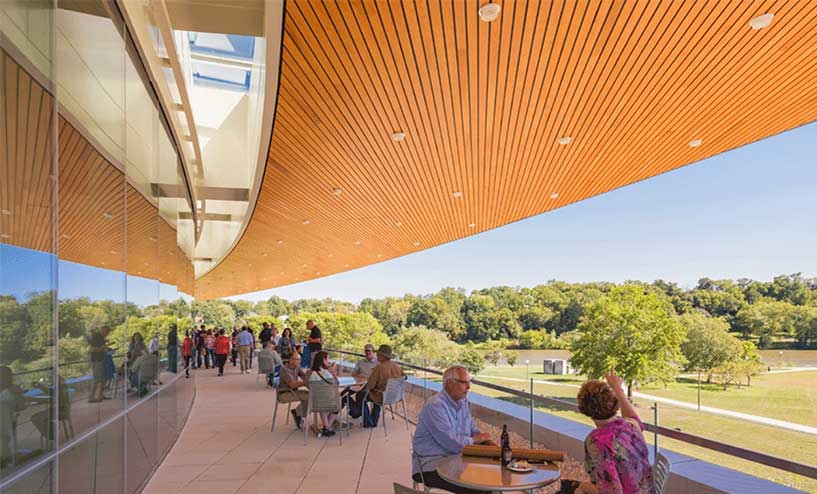 The new performing arts facility replaces an older auditorium damaged by flooding in 2008. It comprises a 1,800-seat theatre space for opera, theatrical performances and music concerts, rehearsal and teaching areas, offices and scene and costume shops.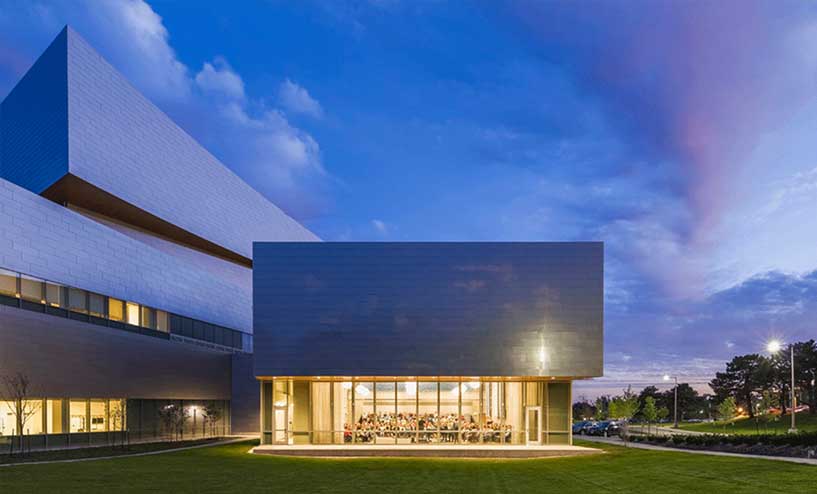 Form, colour and mass and the cladding of the main curved structure, made of 14,000 stainless steel shingles with a brushed satin finish, complement the adjacent Levitt Center for University Advancement.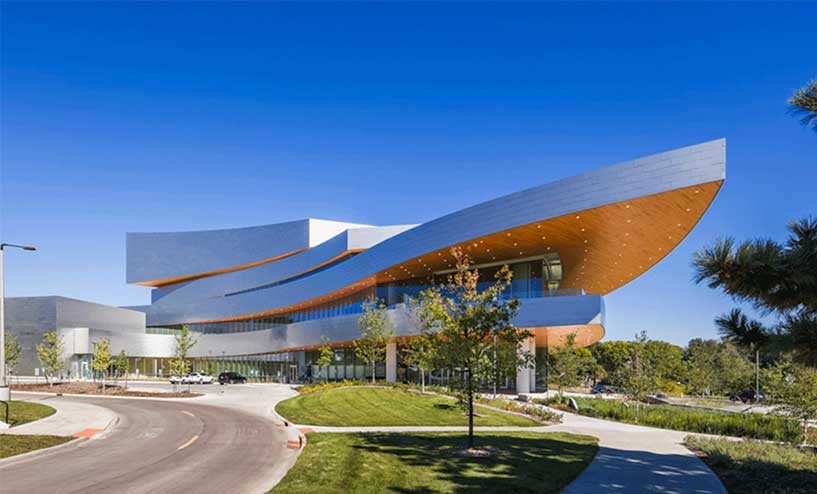 The light-coloured masonry rehearsal block and the Levitt Center' rotunda frame the new theatre entrance lobby. Incorporating sustainable design while achieving outstanding energy performance was one of key objective of the project. The Hancher Auditorium is on track to obtain LEED Gold certification.
Photographs: courtesy of Pelli Clarke Pelli Architects