Floating 12 metres above a large public space, the £775m new building will provide office spaces to accommodate up to 4,000 people plus 7,500sqm of retails and restaurants over five levels.  The new development, which is backed by The Shard developer Irvine Sellar, includes a £65m substantial investment in public space and transport infrastructure which will offer the opportunity to dramatically improved the access to Paddington Station and to create a new station and ticket hall serving the Bakerloo line.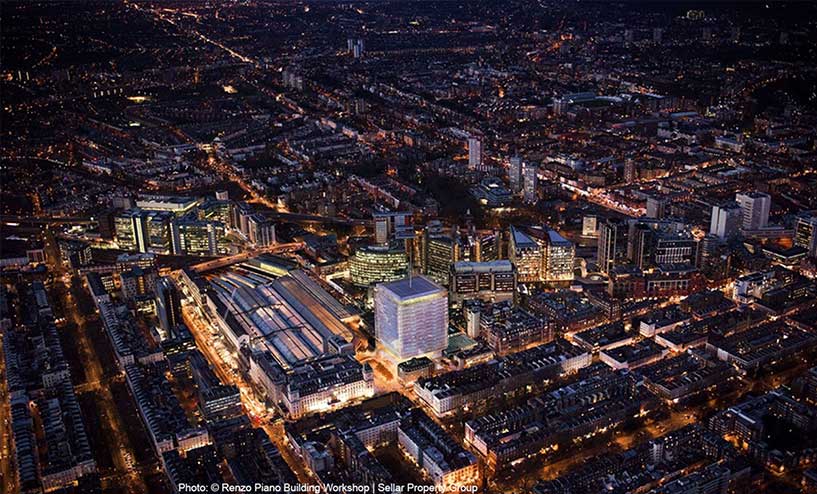 "Our ambition is to make it a truly outstanding place for people to work and visit, adding new life and vibrancy to the Paddington area." said Renzo Piano describing his new proposal for the Bakerloo entrance.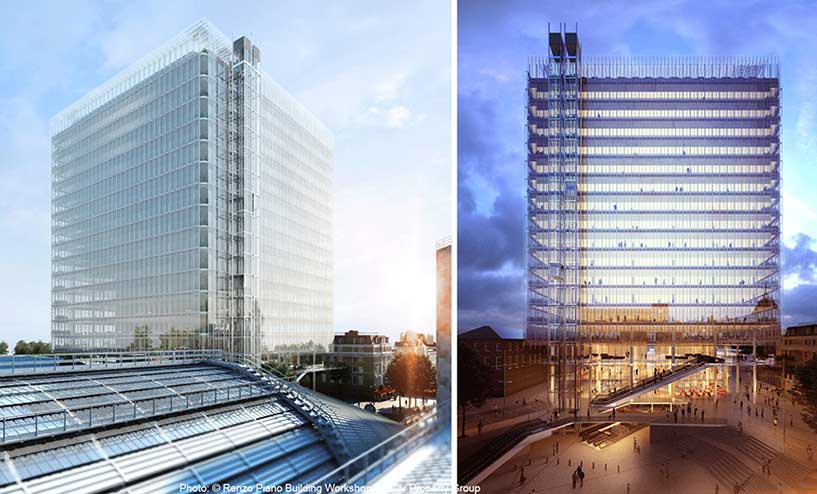 Renzo Piano's current proposal for the Paddington Cube replaces an earlier and controversial proposal for a 72-storey skyscraper dubbed 'the Paddington Pole' which was withdrawn months ago following protests and the Skyline Campaign against its impact on London's skyline.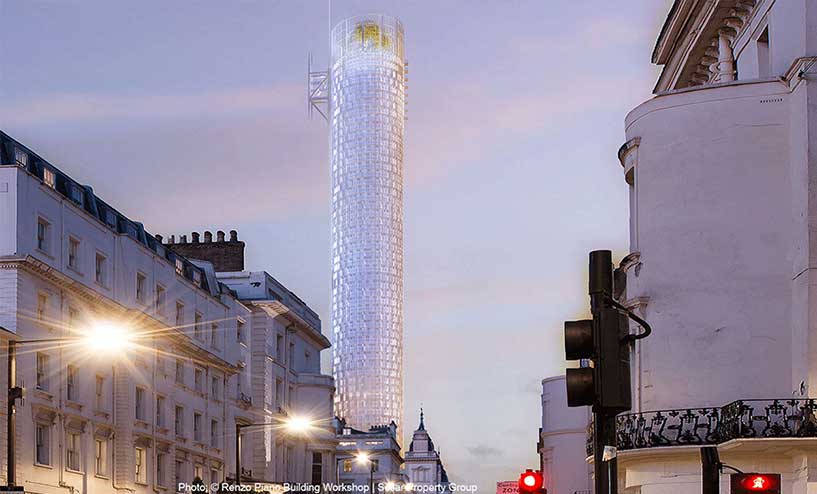 While Skyline Campaign co-founder Barbara Weiss is still not convinced that the new proposal is properly contextualised with its historic surroundings, the vision offered by the alternative cube-shaped structure was strong enough to persuade city planners. 
 The design for the Paddington Cube is on show until 19 July at the Old Post Office on Praed Street.
Photos: RPBW | Sellar Property Group