Work global and live local. This is the motto that has driven NBBJ's sustainable design for the Amazon's new headquarters in the heart of Seattle. The 306.000 sqm development, which spreads over three city blocks, offered the chance to revitalise an entire neighbourhood previously dominated by surface parking lots.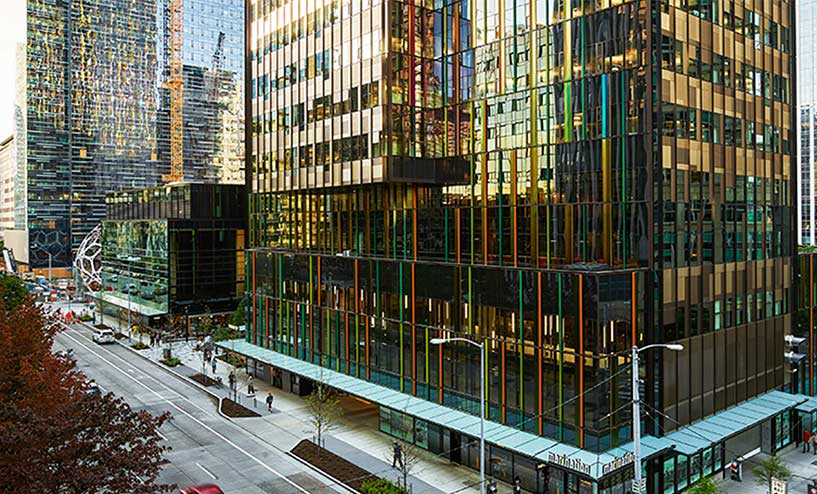 NBBJ architects' sustainable design goes beyond resource and energy conservation. The community-focused approach creates a lively mixed-use neighbourhood with emphasis given to ground-level public amenities comprising retail on each street, pedestrian arcades, two-way cycle lanes and public art.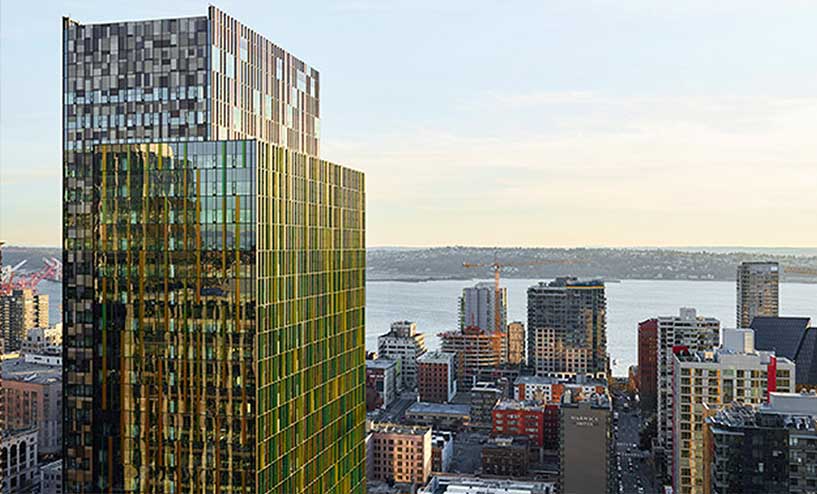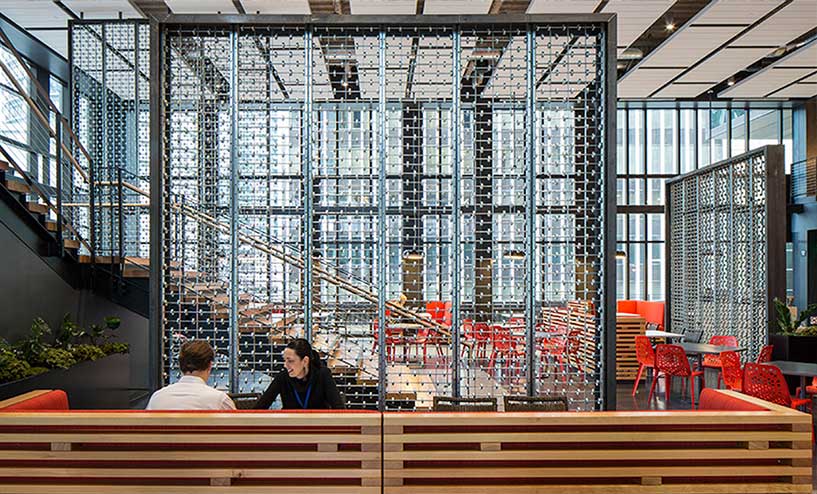 LEED Gold certification is sought for the entire complex:   
Three 37-story high-rise office towers
Two mid-rise office buildings
A 2000-seat multi-purpose auditorium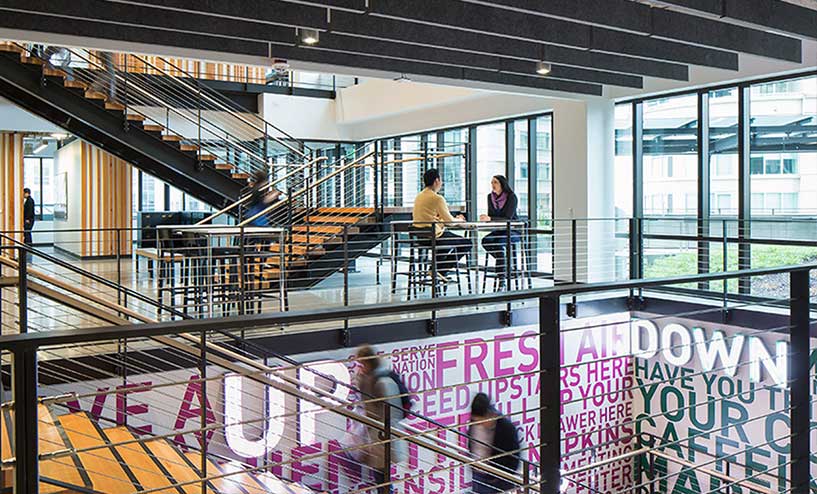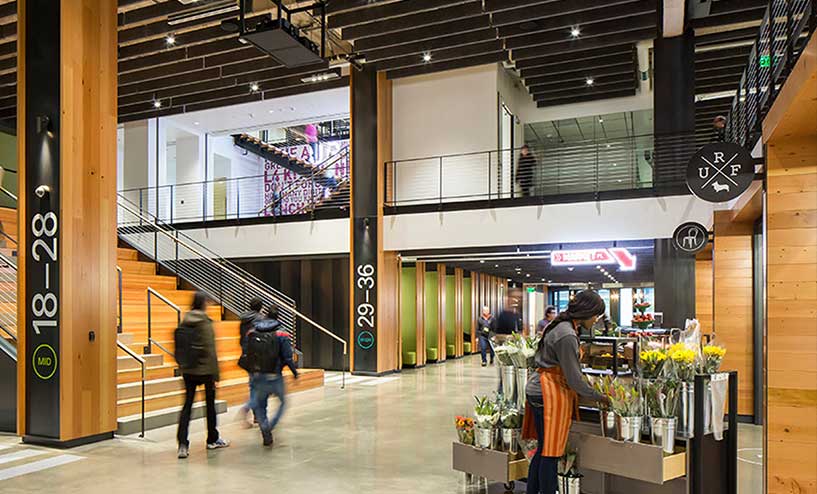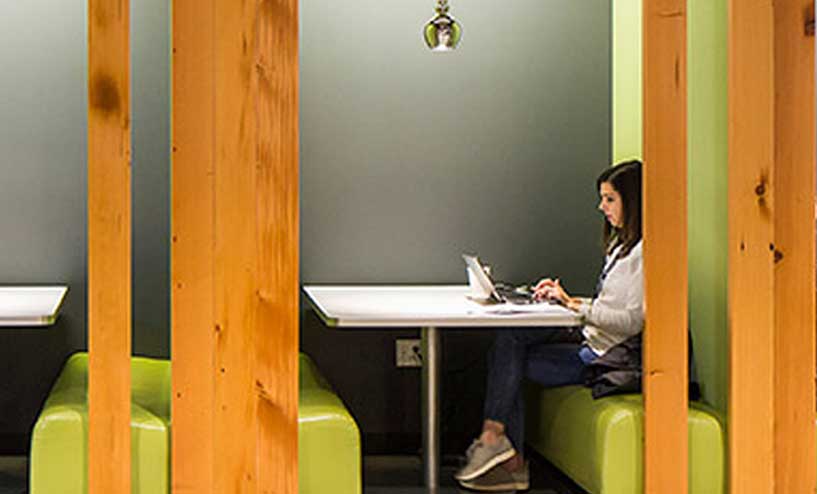 The centerpiece of the new corporate headquarters is a series of eye-catching biospheres: a multi-story glazed building which will provide, when completed, a futuristic workplace surrounded by thousands of plant and trees from all around the world. Exposure to nature is proven to help people feel better and think more creatively at work.  Will the above set a new benchmark for the workplace of the future?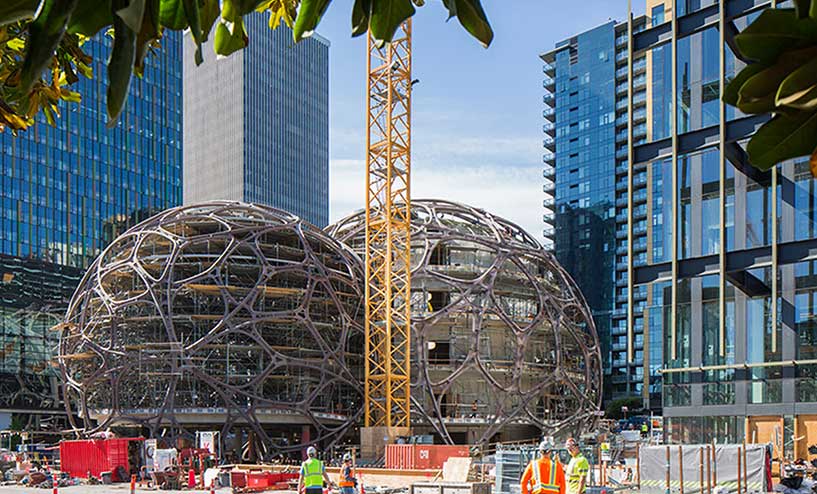 Photographs: Courtesy of NBBJ Architects