Intro
Estidama, which is the Arabic word for sustainability, is a sustainable urban planning initiative developed by the Abu Dhabi Department of Urban Planning and Municipalities (DPM), formerly known as Abu Dhabi Urban Planning Council (UPC), in the United Arab Emirates. The UPC was established in 2007 to introduce a planning culture and new strong guiding principles for future developments in the Emirate of Abu Dhabi.
To satisfy the requirements of Estidama, designers and project team members must consider one of three documents that relate to the location of their project:
Abu Dhabi City: Plan Abu Dhabi 2030
Al Ain: Plan Al Ain 2030
Al Dhafrah: Plan Al Dahfrah 2030
Adherence to a Plan 2030 is included as part of Estidama, but is also required as part of the Development Review process by the DPM and therefore is an integral part of the planning process.
Launched in April 2010, the Estidama initiative includes the Peal Rating System (PRS) for Estidama, and aims to guide and rate the sustainability performance of a given development throughout its lifecycle from design through construction to operation. It is comprised of a suite of rating systems specific to the design and construction of Communities, Building and Villas.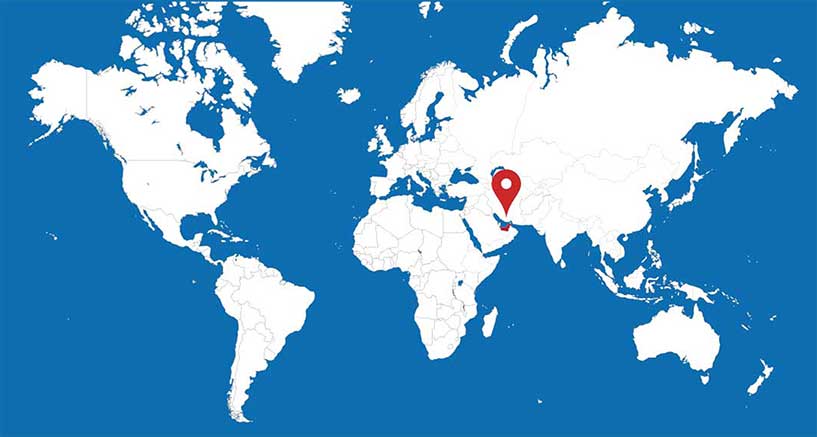 The Pearl Rating System for ESTIDAMA
The Pearl Rating System for Estidama is a building design tool aimed at helping designers, construction firms, and owners to build and operate homes, buildings and communities more sustainably. The scheme is a key part of Plan Abu Dhabi 2030, Plan Al Ain 2030, Plan Al Dhafra 2030, the drive to build the city of Abu Dhabi and the whole Abu Dhabi Emirate, according to innovative green standards.
Tailored to the hot climate and arid environment of the Abu Dhabi Emirate, the rating system provides guidance and requirements to rate a project's potential performance in relation to the four pillars of Estidama: environmental, economic, cultural and social.
The Pearl Rating System version 1.0 is applicable to all building typologies, their sites and associated facilities. It includes a number of protocols designed to assess buildings (general, office, retail, multi-residential, school, mixed use), villas (single-family residential) and communities (neighbourhoods):
Pearl Community Rating System (PCRS)
Pearl Building Rating System (PBRS)
Pearl Villa Rating System (PVRS)

The Pearl Rating Stages
The Pearl Rating System recognizes the reality of ownership and responsibility transitions as a project evolves from a design team to a construction team to a facility management team. Accordingly, three rating stages have been established: Design, Construction and Operational.
Pearl Design Rating
The Design Rating rewards measures adopted during the design development of the project that meet the intent and requirements of each credit. A Pearl Design Rating is valid only until construction is complete, and requires that all collateral, branding and communication materials identify the project as a Pearl Design Rated project.
Pearl Construction Rating
The Construction Rating ensures that the commitments made for the Design Rating have been achieved. The Construction Rating requires that all collateral, branding and communication materials identify the project as a Pearl Construction Rated project.
Pearl Operational Rating
The Operational Rating assesses the built-in features and operational performance of a Pearl Construction Rated project and ensures the building is operating sustainably. The Operational Rating can only be achieved a minimum of two years after construction completion and when the building has reached a minimum occupancy of 80%.
The Pearl Operational Rating stage document and process have not been released yet.
How Pearl Rating System works
Like LEED and BREEAM, the PRS is a points-based system with credits. It is organized into seven categories with both mandatory and optional additional credits. The PRS is free of charge for the project's Owner, there are no Estidama's fees to be paid to the Municipalities or DPM (the Estidama certification authority).
The PRS categories are:
Integrated Development Process. – Encouraging cross-disciplinary teamwork to deliver environmental and quality management throughout the life of the project.
Natural Systems – Conserving, preserving and restoring the region's critical natural environments and habitats.
Livable Communities/ Buildings/ Villas – Improving the quality of urban settlements and ensuring quality of outdoor and indoor spaces.
Precious Water – Reducing water demand and encouraging efficient distribution and alternative water sources.
Resourceful Energy – Targeting energy conservation through passive design measures, reduced demand, energy efficiency and renewable sources.
Stewarding Materials – Ensuring consideration of the whole-of-life cycle when selecting and specifying materials.
Innovating Practice – encouraging innovation to facilitate market transformation.
Within each category there are both mandatory and optional credits and points are awarded for each optional credit achieved. In order to achieve 1 Pearl rating, all 20 mandatory credits must be met. Higher Pearl rating levels require compliance with all mandatory credits along with a minimum number of the 66 optional credits. By pursuing these credits, Design and Development Teams can elect to pursue rating as high as 5 Pearl.
Estidama certification levels and credit point

The required mandatory credits are:
IPD-R1: Integrated Development Strategy
IDP-R2: Tenant Fit-Out Design & Construction Guide
IDP-R3: Basic Commissioning
NS-R1: Natural Systems Assessment
NS-R2: Natural Systems Protection
NS-R3: Natural Systems Design & Management Strategy
LBo-R1: Plan 2030
LBo-R2: Urban Systems Assessment
LBo-R3: Outdoor Thermal Comfort Strategy
LBi-R1: Healthy Ventilation Delivery
LBi-R2: Smoking Control
LBi-R3: Legionella Prevention
PW-R1: Minimum Interior Water Use Reduction
PW-R2: Exterior Water Monitoring
RE-R1: Minimum Energy Performance
RE-R2: Energy Monitoring & Reporting
RE-R3: Ozone Impacts of Refrigerants & Fire Suppression Systems
SM-R1: Hazardous Materials Elimination
SM-R2: Basic Construction Waste Management
SM-R3: Basic Operational Waste Management
Key Team Members
The Pearl Rating System assessment process requires the following key team members:
Pearl Assessor
The Pearl Assessor is a DPM Estidama Team representative who assesses the Pearl Rating submission documents, and may request clarifications or additional information from the PQP as necessary, and awards the Pearl Design Rating and the Pearl Construction Rating based on the credits achieved by the development.
Pearl Qualified Professional
The Pearl Qualified Professional (PQP) is a member of the Design and Development Team (comprise of Owner, Architect, Engineer, Contractor, Commissioning Agent, and other Specialists like Landscape Architect, Interior Designer, Ecology/Environmental Consultant, Energy Modeller, etc.) who facilitates the Pearl Rating System for both Design and Construction stages. To become a PQP, the individual must pass an exam that will test his/her administrative and technical knowledge of the Pearl Rating Systems.
The PQP's role is to understand the requirements of the Pearl Rating Systems and associated Guides, facilitate the rating process, and provide quality assurance to documents prior to submission to Estidama.
The Pearl Rating Process
The Pearl Rating System is designed to facilitate an effective way to assess the sustainability performance of a specific development. Once a planning approval has been obtained (if required), the project will continue toward design stage completion and it is at this point that a Pearl Design Rating will be submitted, either to the relevant Municipality Estidama Team or to the DPM Estidama Team.
A full Design Rating submission is linked to obtaining a building permit from the Municipality and can only be made at Detailed Design stage when the project is ready for tendering. Similarly a full Construction Rating application is linked to obtaining a Certificate of Completion from the Municipality and can only be made upon the completion of construction.
The Pearl Rating System as a mandatory scheme
Unlike BREEAM and LEED, which are voluntary green building rating systems, the Pearl Rating System is incorporated into the Abu Dhabi Emirate's building codes.
All new villa, building and community projects must comply with the Pearl Rating Systems requirements after September 2010 in order to receive a Building Permit, and a Certificate of Completion. Every building project to be constructed for permanent use with a gross air-conditioned floor area of minimum 50 sqm must meet the Pearl Building Rating System.
All new projects must achieve a minimum 1 Pearl rating to receive approval from DPM. In addition, all Government and public funded buildings (including mosques, public schools, government hospitals, etc.) are required to achieve a minimum 2 Pearl rating.
From May 2011, the new single individually owned (one person) 1 Pearl building or villa has to meet the Temporary 1 Pearl Buildings and Villas programs, a simplified version of the Pearl Rating Systems. This is not applicable to Government, developers, conglomerates and business groups' owners.
From February 2017, the minimum requirement of 50 sqm for an air-conditioned building for permanent use, to pursue the Pearl Building Rating System has been changed, with a required minimum gross air-conditioned floor area of 2,000 sqm.
Masdar City, the sustainable community planned and built in the outskirts of Abu Dhabi, as per its own regulation, requires that every building in its area achieves at least 3 Pearl rating (comparable to the LEED Gold).
The Abu Dhabi Education Council (ADEC) has demonstrated its commitment to sustainability with the successful Estidama certification of several new schools. All ten P-12 schools in Phase III of the ADEC Future Schools Program, planned for Abu Dhabi and Al Ain have met the Pearl Design rating requirements for 3 Pearl.
Market Penetration
The Pearl Rating System is making significant influencing in all the new developments within Abu Dhabi from design to construction, and it has deeply penetrated the Emirate's construction market.
There are almost 5,000 Pearl Construction Rated Villas (almost 19,000 Pearl Design Rated) and more than 260 Pearl Construction Rated Buildings (more than 2,200 Pearl Design Rated), with more than 2,000 PQP. Meanwhile, for comparison, there are 39 LEED Certified (all levels) projects (106 Registered), and more than 1,900 LEED professionals.
(Reference: Emirates Green Building Council, May 2019)