Google has recently unveiled its new tool, Project Sunroof, which is aimed at encouraging people to install solar technologies in their homes.
The novel app really grabs our attention. By simply entering your address into the Project Sunroof's website, the novel app analyses which parts of your house get the most sun and calculates how much sunlight is yearly harvested by your roof, how much power you could generate, and most of all, how much you could be saving by switching to solar.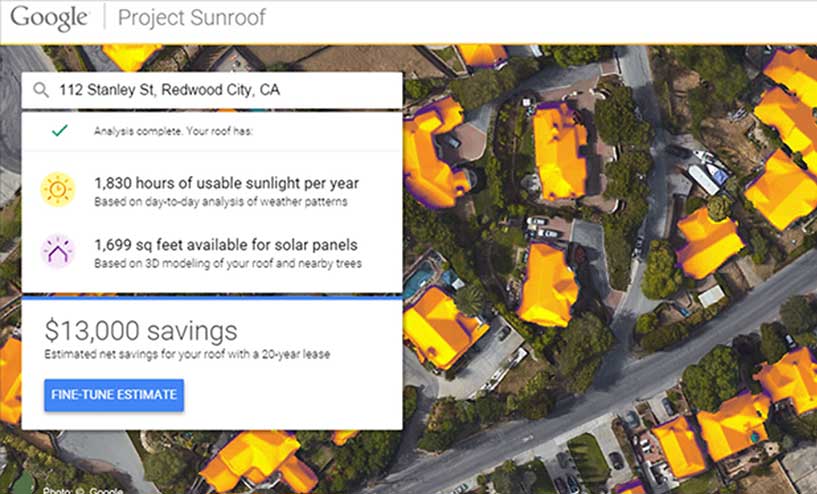 While the idea of the Project Sunroof is simple, there is a powerful technology behind it which is able to work out details of the solar intensity and cost. The technology uses Google's existing platform of Google Earth, Google Maps, and some smart coding to assess the amount of solar radiation falling on various building surfaces.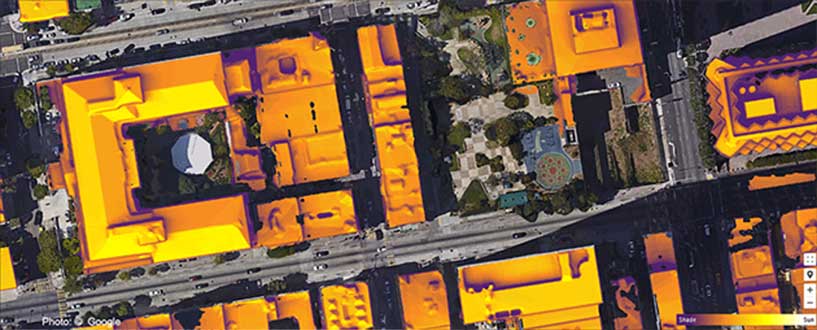 Project Sunroof is being launched in very few test locations in United States, Boston, San Francisco and Fresno, but soon will be available worldwide. Meanwhile if you want to know more about this amazing application visit the Project Sunroof's website.
Source: Google's Project Sunroof