Associated Architects and building contractor Speller Metcalfe along with Saint-Gobain will put into practice the recently launched Multi-Comfort building concept, a holistic approach to constructing buildings, designed to improve occupant comfort, health and wellbeing.

The development, named The Barn, comprises a new £1.25m multi-purpose sports and drama hall at King's Hawford Junior School, in Worcestershire.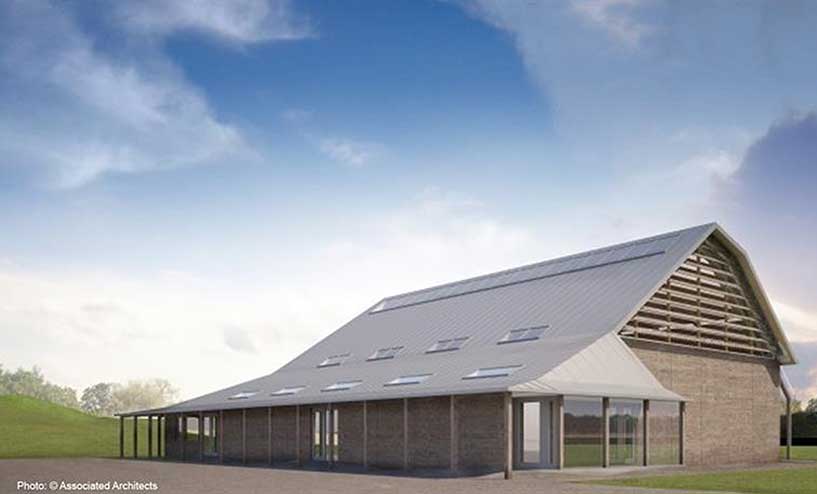 A strong emphasis has been placed on creating a building that fits in with rural environment of the school site. The design draws heavily upon rich historical tradition of vernacular timber-framed buildings in the county. The proposal is based on a timber post and truss frame, set out on a regular grid of 2.1 metres. This simplifies construction and design, and gives a regular architectural order to the proposed new building, both inside and out. However, a crisp, modern appearance was incorporated into the design, with roof lights running the course of the building. The striking contemporary interpretation of the tradition Worcestershire barn has been complimented by a natural palette of materials, helping the building sit comfortably within the landscape.
Excellent thermal insulation standards, building airtightness and filtered heat-recovery ventilation will be implemented at the Hawford Barn to adhere to both Passivhaus and Saint-Gobain's Multi-Comfort standards. In addition,an EPC A rating is sought for the development.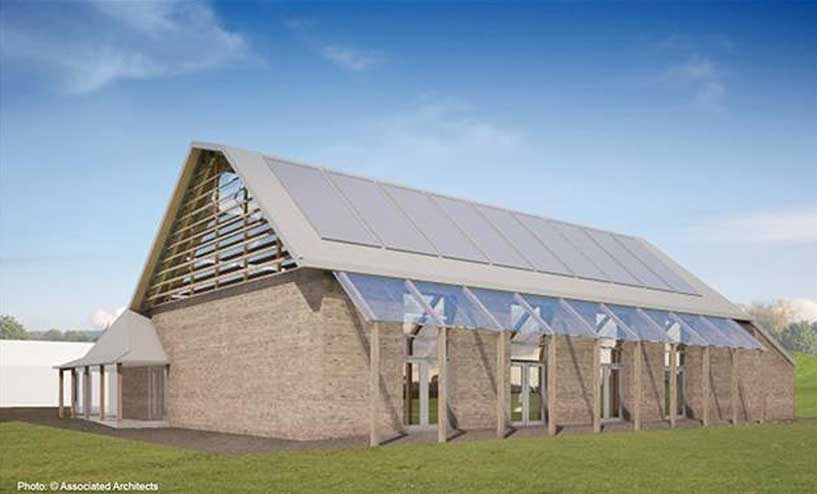 "After launching the concept at Ecobuild this year, it's great to be able to put our years of research and development into practice and see Multi-Comfort come to life" said Mark Allen, technical director for Saint-Gobain in the UK and Ireland.

"During the building's operation, we'll be working with the team to implement a series of monitoring systems that will collect data, which will prove useful in demonstrating the differences that both the teachers and children will experience within the Multi-Comfort building."