In the near future, the New York local energy market may be disrupted by a number of community-based energy microgrids that allows peer-to-peer energy sharing without the involvement of a large utility company.
Microgrids are an important component of New York Governor Andrew Cuomo's Reforming the Energy Vision (REV) strategy as they make the electric grid more resilient and reliable, add jobs and stimulate economic development, reduce greenhouse gas emissions, and expand customer choice and control.
In 2015, the NY Governor Cuomo launched a $40 million NY prize calling for proposals on microgrids that meet energy and resiliency needs of local communities. The prize aims to build microgrids across New York State, to reduce customer energy costs and promote clean energy.
Among 147 community micro-grid applications from communities across the NY State, 83 proposals were awarded $100,000 to conduct a feasibility study.
More recently, in January 2016, an additional $8 million round of funding was announced to support the development of engineering designs and business plans for community micro-grids and to ensure local power networks can operate independently during emergencies or outages.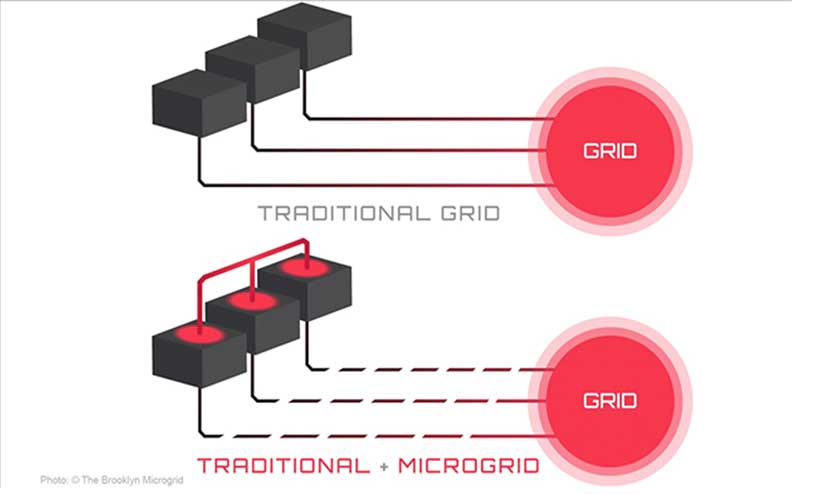 Power resiliency and reliability
By integrating local renewable energy into the power system, Governor Cuomo is strongly convinced that micro-grids can provide power resiliency and reliability while a significant enhancement in terms of energy efficiency. Microgrids, in fact, are local energy networks that, during extreme weather events or emergencies, are able to separate from the larger electric grid.
Community based microgrids with peer-to-peer energy exchange facilities may soon become a standard solution for sustainable and cost-effective grid operations relying less on fossil fuels and more on renewable energy.
Related Articles:
+ A community micro-grid enabling peer-to-peer energy sharing