The outcome of a very interesting research project, aimed at evaluating the impact of indoor environmental quality conditions on human performance and overall wellbeing in green and in conventional buildings, was presented at the USGBC's Greenbuild conference in Los Angeles.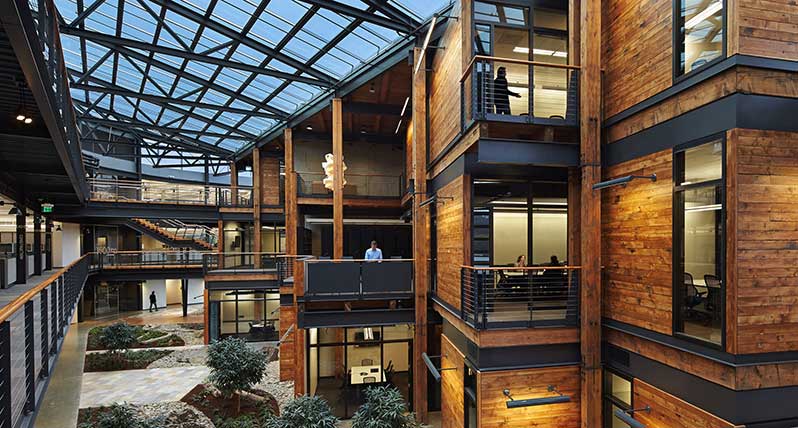 As we spend nearly 90% of our time indoors, it appears crucial to understand how buildings can positively or negatively influence our health.   
109 people located in 10 buildings from five US cities took part in the research project. Findings show that those working in green-certified buildings have higher cognitive function, higher sleep quality and less sick building symptoms than those working in non-certified buildings.  
The researchers say that in high-performing buildings employees have:  
26% higher cognitive function score 
6% higher sleep quality 
30% less sick building symptoms 
comparing to colleagues that work in non-certified buildings, showing that benefits of green certification goes even beyond the working time. In addition to the above significant results, the research found that employees, working in green-certified buildings, are happier and more productive at work, pay more attention to tasks with 31% higher strategy score.   
This report is a red flag for anyone involved in the development of buildings, whether for working, learning or living, said John Alker, campaign and policy director at UK-GBC. It does not only highlight that a building's design can enormously impact the health and wellbeing of people using it, it backs the business for pursuing green building, which are better for people, for the planet and for the bottom line.    
Pictured: LEED Gold certified GSA Federal Center South Building 1202 by ZGF Architects LLP