Started in 1882, the construction of the Sagrada Familia church is still unfinished.  The spectacular building was designed by Catalan architect Antoni Gaudi but by the time of his death in 1926, it was only one quarter complete.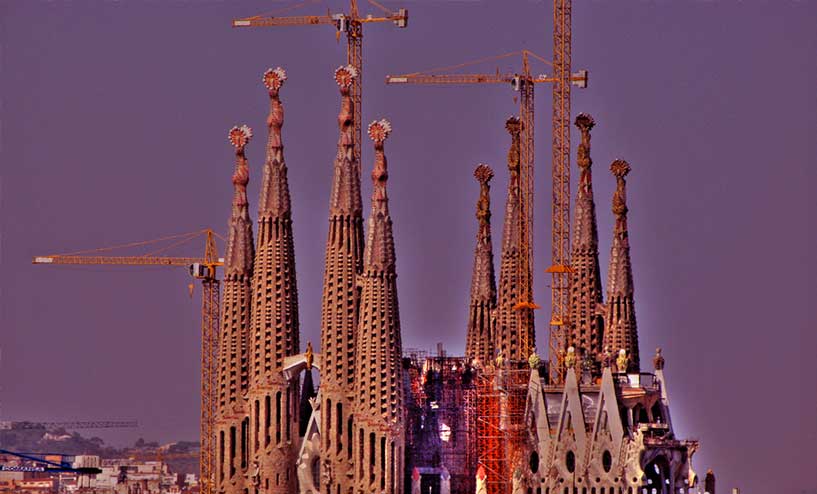 The project which relies on private donations, rather than government or official church sources, has progressed slowly ever since and it is hoped the church will be completed by 2026, the centennial of Gaudí's death.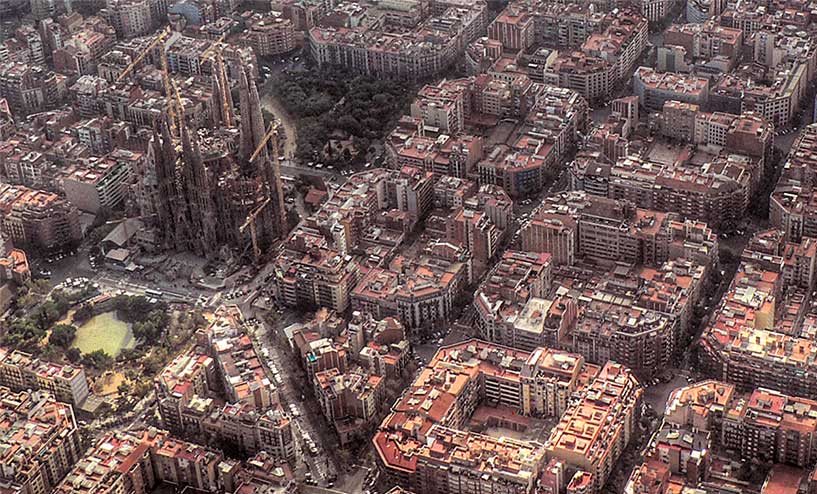 Computer-aided design technology, recently introduced into the design and construction process, could help to accelerate the completing of the building, which had previously been expected to last for several hundred years, based on building techniques available in the early 20th century.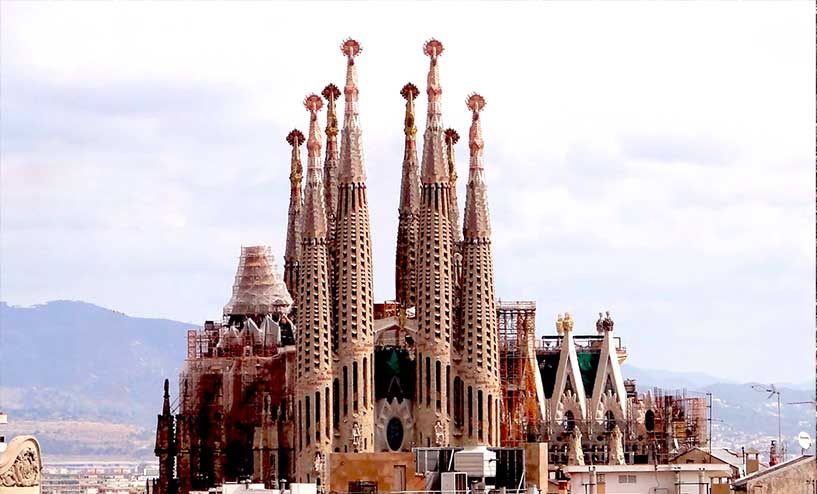 21st century technology of 3D printing is playing a crucial role in the construction process allowing stone to be shaped off-site by a CNC milling machine, whereas in the 20th century, the stone was carved by hand.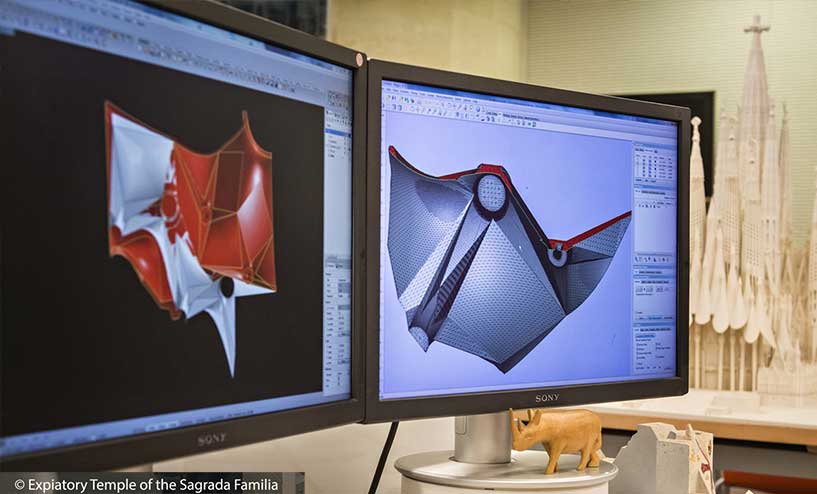 "Due to the complexity of surfaces and forms, working with Gaudí's designs in 2D does not make sense from an architectural point of view," says Jodi Coll, chief project architect. "If Gaudí was alive today, he would have brought 3D technology to its maximum exponent, since much of his work was already conceived tri-dimensionally."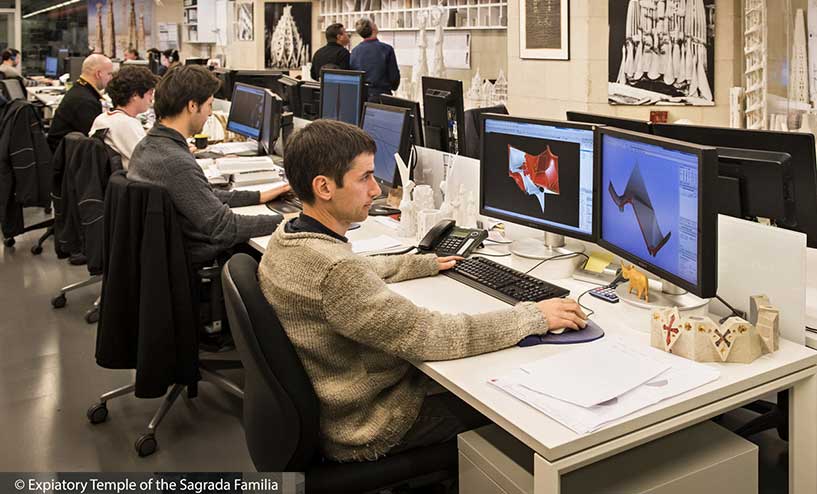 Watch the Spencer Kelly's report for the BBC, below, and the animated rendering showing how the Sagrada Família may change Barcelona skyline in the next 12 years.
BBC Video on "How 3D printing is helping with the completion of the Sagrada Familia church in Barcelona".
Video of "computer generated animation showing how the Sagrada Família may look like in 12 years' time". Source: Wikipedia + BBC