Brewhouse No. 4 is said to be the first major brewery in the world to receive LEED Platinum certification. Guinness, the famously dark with a creamy head Irish beer is now produced in a newly-opened LEED platinum rated Brewhouse. The brewhouse No. 4 at St. James's Gate in Ireland was also awarded BREEAM Outstanding certification less than 12 months ago.   RKD architects well managed the certification process to achieve LEED Platinum and BREEAM Outstanding status aided by a team of experts comprising consultants, specialists, contractors and the commissioning team. The process involved full engagement with United States Green Building Council (USGBC) and Building Research Establishment (BRE).
According to Diageo – the company that makes Guinness – it is the largest stout brewhouse in the world and is capable of producing 300,000 pints in every two-hour brew.   Amongst the sustainability features involved in the brewing process are an energy recovery system that reduces the need for steam heating, and a hybrid refrigeration system that aims to run at 0 ºC instead of -4 ºC (32 ºF instead of 25 ºF). Elsewhere, the building's orientation has been optimized, solar shading and high-performance insulation installed, and automatic high-efficiency lighting employed.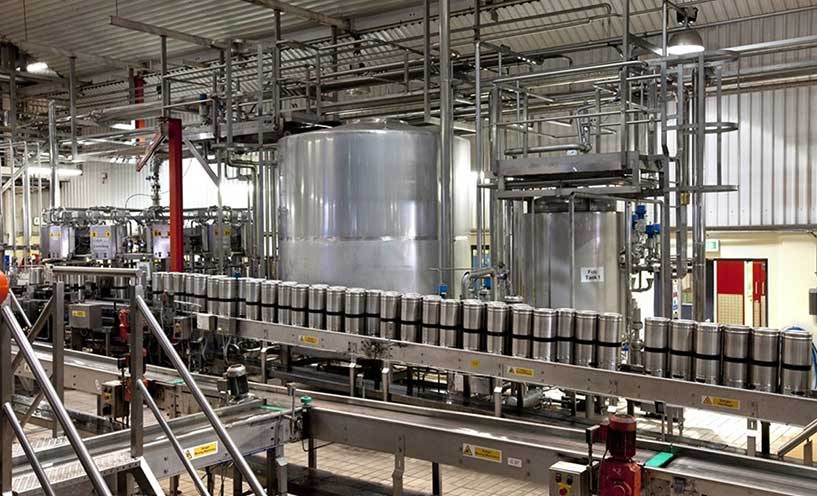 A combined heat and power plant (CHP) provides electrical energy for the building. This is coupled with a low-energy heating, ventilating and air conditioning (HVAC) system, with air conditioning restricted to only certain parts of the building. Low-flow water fixtures are used in the building, and an estimated 180 cu m (6,400 cu ft) of rainwater will be harvested for use annually. Facilities for cyclists, low-fuel / fuel-efficient vehicles and carpooling are also provided to encourage green commuting.
As a result of the sustainability efforts, Brewhouse No. 4 is carbon neutral and has achieved zero waste to landfill status for both its construction and ongoing operation. It is also said to use 33 percent less thermal energy in the production process and 14 percent less water to make a brew than the previous facility. Well done RDK and Diageo!