Described by The Guardian as the "Queen of the curve", Zaha Hadid was very recently awarded the RIBA's 2016 Royal Gold Medal, a prestigious recognition approved personally by Her Majesty The Queen which is given to a person or group of people who have had a significant influence "either directly or indirectly on the advancement of architecture". Only few years earlier, in 2012, Queen Elizabeth II conferred her with the title of Dame Commander of the Order of the British Empire. She was the first woman to receive the Pritzker Architecture Prize in 2004, which is acclaimed to be equivalent to a Nobel within the architecture field.
Heydar Aliyev Center, Baku, Azerbaijan, 2012 Born in Baghdad in 1950, Hadid studied mathematics at the American University of Beirut and, then, architecture at London's prestigious Architectural Association School of Architecture, before establishing her own architecture practice in London in 1979 – Zaha Hadid Architects.  She first gained her international recognition for the Fire Station at Vitra campus in Weil Am Rhein, Germany (1993), the Cardiff Bay Opera House in Wales (1994) and subsequent notable projects including the MAXXI, the Italian National Museum of the 21st Century Arts in Rome (2009), the London Aquatics Center for the 2012 Olympic Games (2011), the Heydar Aliyev Center in Baku, Azerbaijan (2013) and the Messner Mountain Museum in the Italian Alps which was completed last year.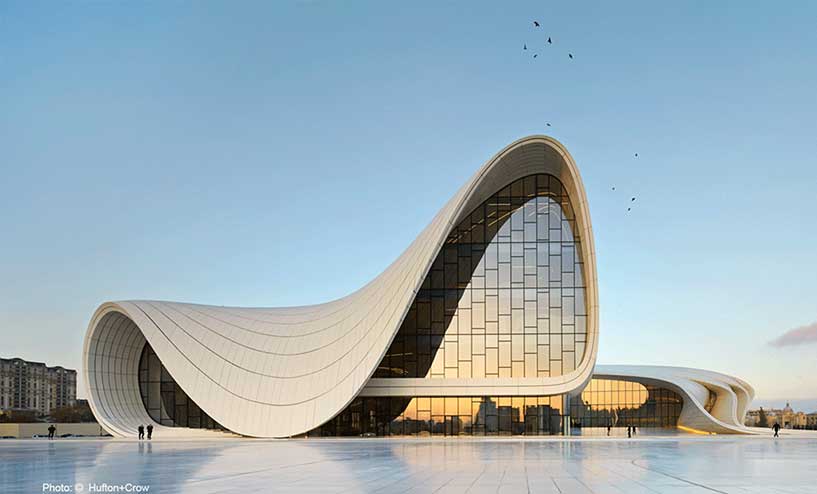 BREEAM Excellent rated Aquatics Centre for the London 2011 Olympic Games Working along with her office partner Patrik Schumacher, her revolutionary experimentations were in the interface between architecture, landscape and geology; her practice integrates with the use of innovative technologies, such as parametric design tools, often resulting in unexpected and dynamic architectural forms. Her legacy will live on in wonderful buildings around the world and her work will continue to inspire people and professionals much beyond the architecture world.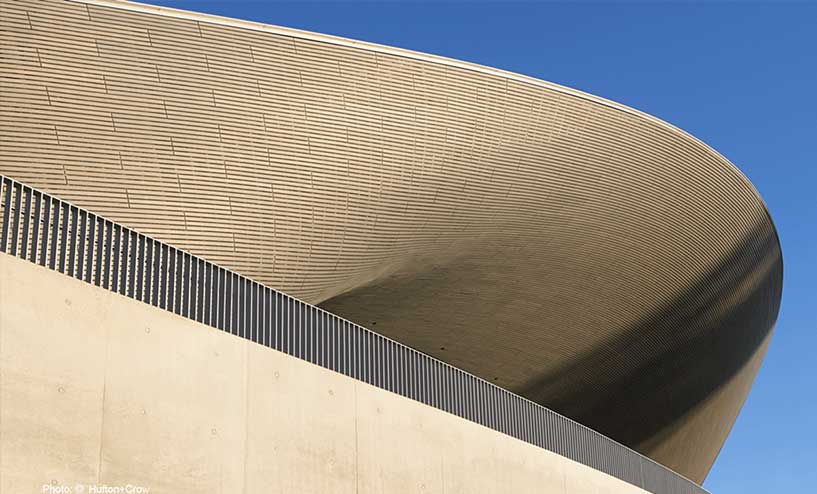 Friends and colleagues from the architecture and design community remember Dame Zaha Hadid
Lord Richard Rogers: 
"She was a great architect, a wonderful woman and wonderful person. Among architects emerging in the last few decades, no one had any more impact than she did."
Patrik Schumacher, ZHA: 
"We are all shocked and devastated that we lost zaha today, a most beautiful individual, talent, leader and friend…many thanks to all of you who express their sympathy and share this moment of grief with me!"
Daniel Libeskind:
"Her spirit will live on in her work and studio. Our hearts go out."
Rem Koolhaas
"Hadid was a combination of beauty and strength and she was incredibly generous and incredibly funny".
Amanda Levete
"She was an absolute inspiration to many and her global impact was really profound. She was an extraordinary role model for women. She was fearless and a trailblazer – her work was brave and radical. Despite sometimes feeling misunderstood, she was widely celebrated and rightly so."
Sir Peter Cook:
 "…Her work is special. For three decades now, she has ventured where few would dare: if Paul Klee took a line for a walk, then Zaha took the surface that were driven by that line out for a virtual dance and then deftly folded then over an then took them out for a journey into space." He wrote his citation for the RIBA's 2016 Royal Gold Medal awards ceremony.
Jane Duncan, RIBA President: 
"This is absolutely terrible news. Dame Zaha Hadid was an inspirational woman, and the kind of architect one can only dream of being. Visionary and highly experimental, her legacy despite her young age, is formidable."
Jean Nouvel: 
"AJN presents its sincere condolences to Zaha Hadid's relatives and teams for this cruel loss. our sadness is immense Zaha Hadid architects".
Bjarke Ingels, BIG: 
"We are all incredibly sad to hear about the loss of Zaha Hadid. our thoughts are with her family, friends and colleagues. may she rest in peace."
Lord Norman Foster
"I am devastated by the news of the loss of Zaha Hadid and cannot comprehend the enormity of her passing away. I became very close to her as a friend and colleague in parallel with my deep respect for her as an architect of immense stature and global significance."