Coverings, the largest and most important expo dedicated to ceramic tile and natural stone, opens its doors in Chicago. If you are planning to be at the show it may be worth to pay a visit to NovaBell (booth 2109, South pavilion).   
NovaBell will present the results of the study carried out by Ongreening which illustrates how the company's fine porcelain tiles can help earn LEED, BREEAM, Estidama Pear and Honk Kong Beam Plus credit points across multiple categories (see diagram below).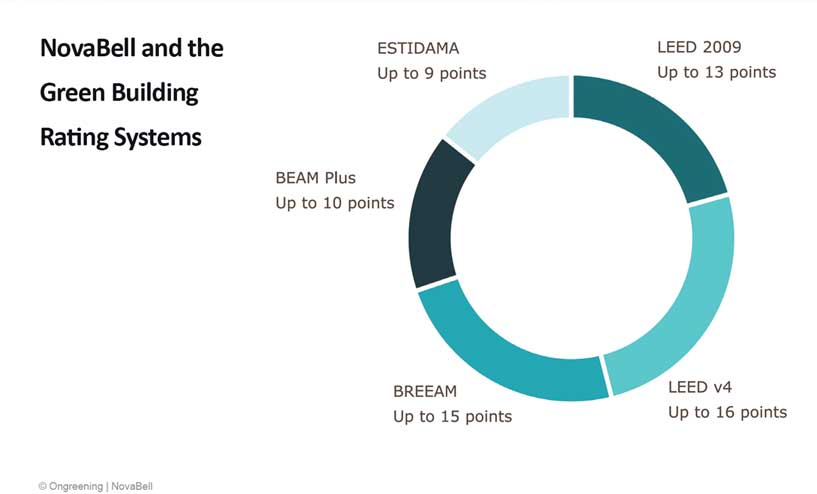 The evaluation process was undertaken by using the Ongreening's exclusive evaluation tool, ProductMAP. Ongreening has been working closely with the Italian organisation and its president, Mario Roncaglia, to help NovaBell effectively communicate the green asset and benefits offered by its fine porcelain tiles in the context of the green building.    
NovaBell's fine porcelain tiles showcase outstanding aesthetics and functional qualities combined with a very low environmental footprint, 40% recycled content and zero VOC emissions.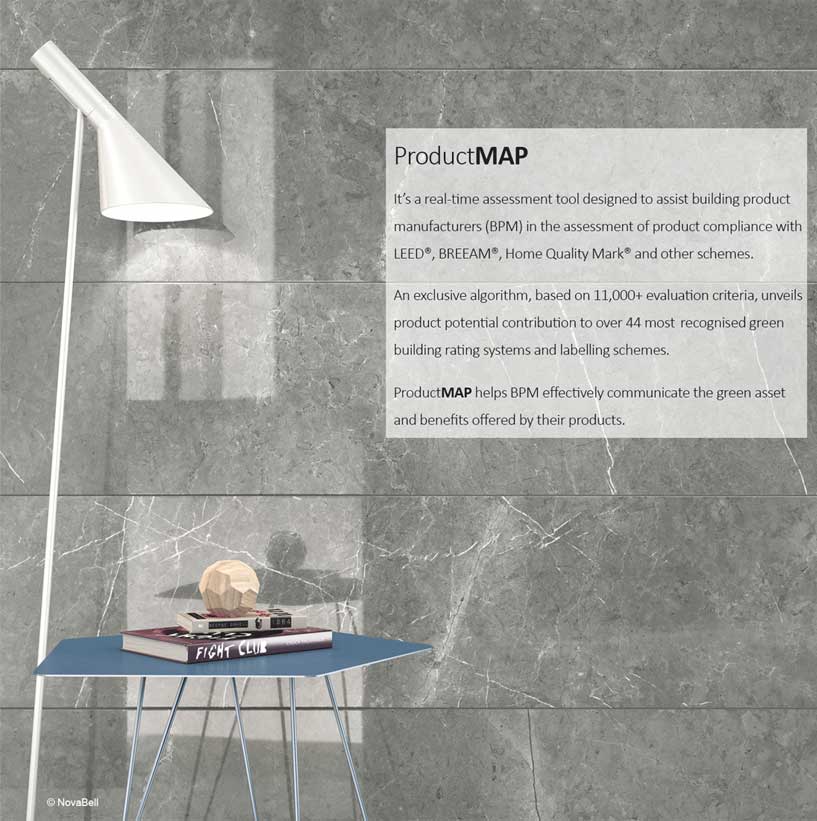 For detailed information on NovaBell's product compliance and contribution to individual certification scheme, visit NovaBell page on Ongreening.com