In Almere, 20 minutes by train from Amsterdam, a fully-closed loop settlement that grows its own food, generates its own energy and handles its own waste, is being build. Designed by Effekt, a Danish architecture firm, in partnership with a California-based developer, the new housing scheme showcases a new benchmark for self-sufficiency of future urban settlements.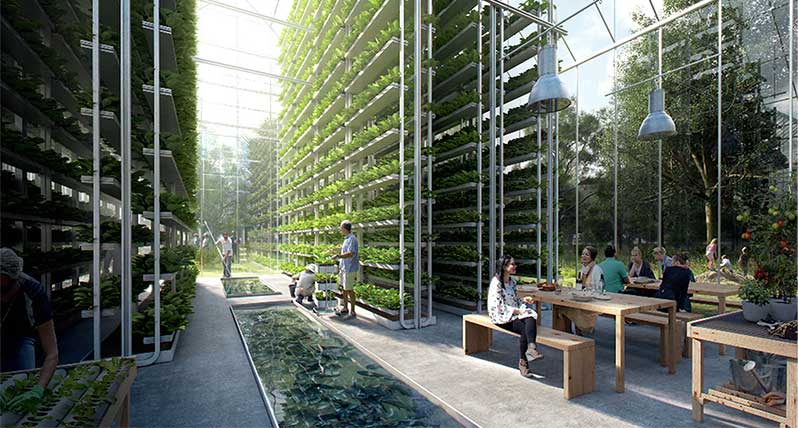 Population growth is increasing pressure on the environment as more people move into cities across the world. Housing, feeding and providing power for this growing urban population is a matter of concern which ReGen Villages aim to address. Sustainable green building, passive house design solutions, alternative renewable energy systems such as geothermal heating & cooling, biogas and biomass power plants; this vision of the future aims to become carbon neutral and provide innovative ways of being self-sufficient for the residents.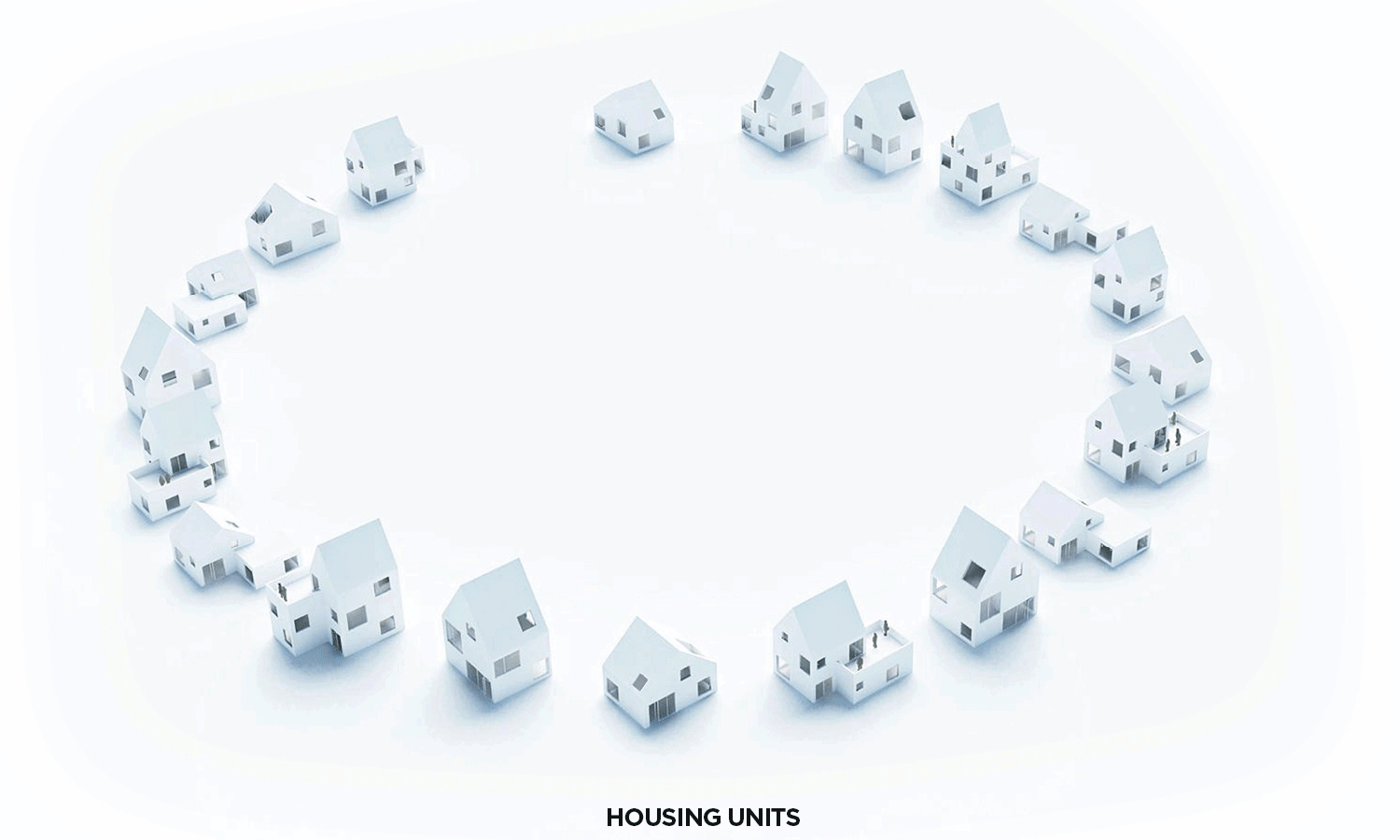 Zero food miles
Organic food will be grown using a combination of technologies such as aquaponics and aeroponics, allowing higher yields per square foot than traditional methods, using less water, and producing far fewer global warming greenhouse gases, which helps towards carbon reduction targets.
Each kitchen will be provided with an indoor vegetable garden supplemented by outdoor seasonal gardens and nearby community vertical farms. Any excess food and organic waste will be fed to livestock or soldier flies (which can be fed to fish). The waste from the livestock and fish will fertilise the seasonal garden, so nothing is wasted.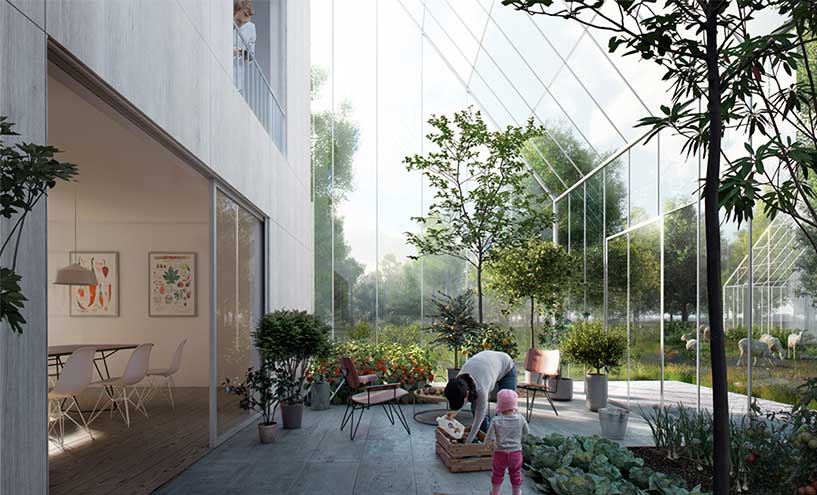 Off-grid energy
Another feature of this self-sufficient living is the use of alternative energy resources such as:
energy from waste plants
biomass power
geothermal power plants
wind energy
Part of the carbon reduction commitment for the development is to maximise use of resources while minimising GHG emissions. Using waste by-products from the farms and homes in a biomass plant is an efficient way to produce power while achieving GHG emissions reduction. Making best use of available natural resources such as geothermal power and wind energy combined with environmentally friendly buildings which meet the energy performance Passivhaus standards can mean a real reduction in CO2 emissions per year.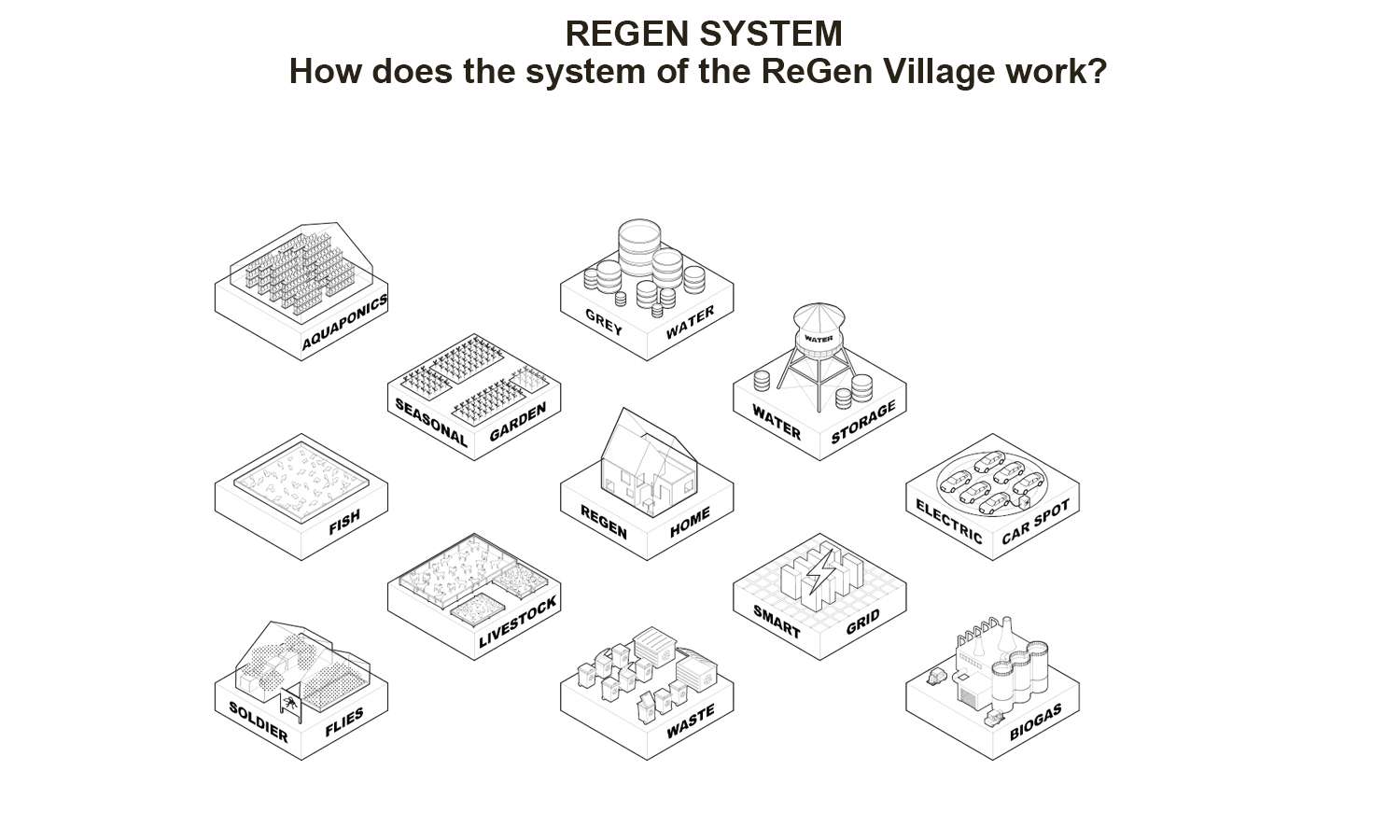 Water resources
Potable water demand is first of all reduced by using low flow rate sanitary fittings. Then, further reduction are achieved through rainwater harvesting and greywater recycling systems which help off-setting water demand for internal use and for the aquaponics and seasonal gardens. These is another sustainable design feature of the development which will further lead to the settlement being self-sufficient.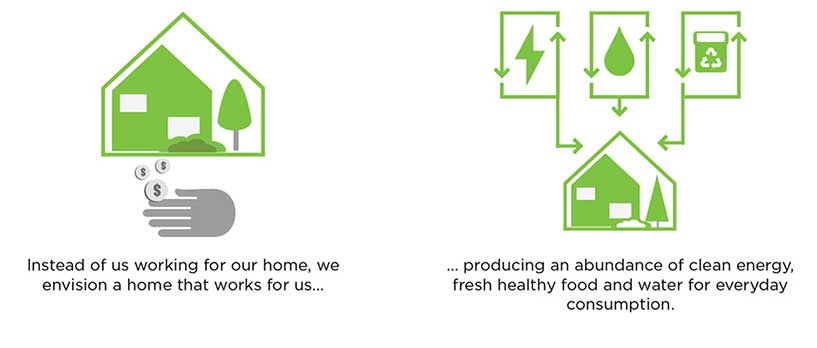 The future
The global population is certainly not going to shrink in the near future, and pressure on the environment will no doubt continue, with more people chasing scarcer resources (including water). It therefore makes a great deal of sense to focus on how to be self-sufficient within new communities.
There are many experts who fear we may struggle to feed ourselves if we continue to be inefficient in how we grow our food, and we can't afford to be so wasteful with our precious water. Green building design to reduce energy needs and GHG emissions, use of natural and renewable resources such as biomass plants, geothermal technology, wind energy and the many other alternative energy systems makes total sense.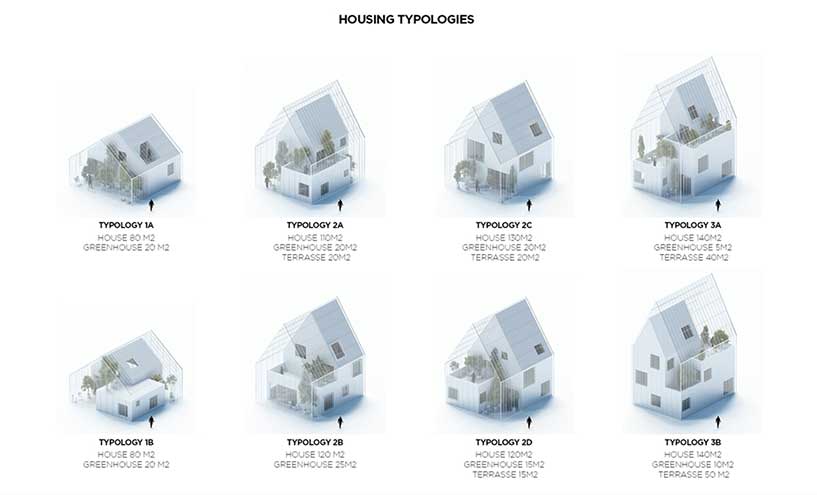 The Almere-based ReGen Village, which is expected to be completed in 2017, is only the first phase of a sustainable green building revolution – the company is planning similar communities around Europe, in Sweden, Norway, Denmark, and Germany, as well as envisaging developments in harsh climates such as in The Middle East areas.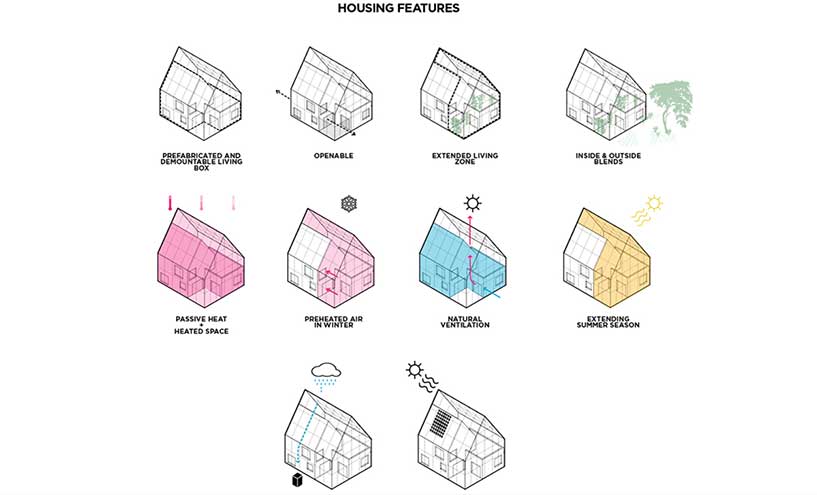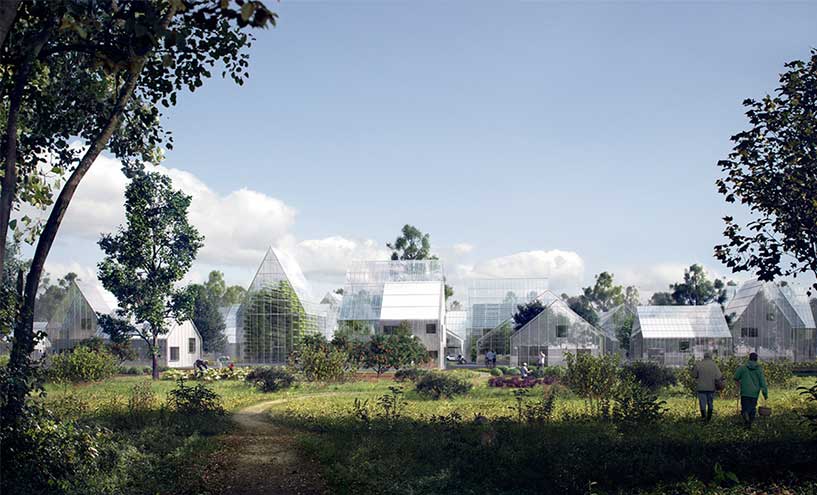 Self-sufficient communities may become an essential "ingredient" enabling us to house and feed the planet's growing population in a sustainable manner.
All images: Courtesy of Effekt and ReGen