The building industry changes. Eco-compatibility, circular economy and well-being of the occupants become the key drivers for the development of new construction materials and building technologies. Is this one of those trends destined to disappear soon?
According to a recent survey, also highlighted by the USGBC, the Green Building sector continues to double every three years globally. The demand for sustainable buildings is significantly increasing and this trend is likely to continue to do so in the future. Green building rating standards, such as LEED, BREEAM, GBC Historic Building, Estdama, GreenStar and Living Building Challenge, represent one of the key driver for global market transformation and have demonstrated to be internationally recognized as mark of excellence in high-performance building. As of October 2016, more than 3 billion square meter of building space is certified with major rating systems, worldwide.  And in Italy? 359 buildings are LEED-certified or are pursuing certification for a total floor are of 4,9 million of square meters.

All the above was recently discussed during the successful seminar programme "Green Building: Business opportunity and trends" organised by Ongreening in the context of the SAIE Innovation, in Bologna, Italy.   
50+ industry experts from leading architecture and engineering firms, building product manufactures and institutions got together to take part in a 4-day debate focused on sustainability and building industry. Green building best practices, from Italy and abroad, were featured during the event.
Among the inspiring green leaders: Agnese Riccetti from BRE (British Research Establishment) explained the evolution of the new BREEAM schemes; James Todd from the London-based architectural firm Architype, showcased the BREEAM Outstanding and Passivhaus certified building designed for the University of East Anglia, considered one of the world's greenest construction; Sarah Welton from the IWBI, offered an engaging introduction of WELL, the new building standard focused on human health and well-being in the built environment; Apoorv Vij from the USGBC illustrated the new LEED v4.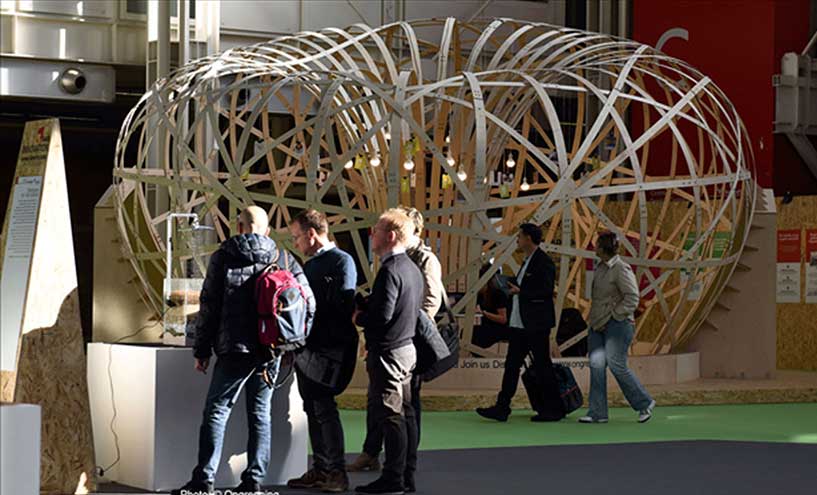 The event, which has engaged several thousands of professionals, was created by Ongreening in partnership with SAIE, Edilio, H2O, and in collaboration with the US Green Building Council, the International WELL Building Institute and the British Research Establishment.
The seminar programme was supported by professional and public institutions such as University of East London, ANCI Emilia Romagna, Ordine Architetti di Bologna, OIBO, CNA PPC, CNI, OICE and Ordine Ingegneri della Provincia dell'Aquila, and sponsored by Edilcol, Synthesis, ReMade in Italy, FSC Italia, Ambiente Italia, COAF e TEON.  
Related Stories
+ The Enterprise Centre – BREEAM Outstanding and Passivhaus best practice